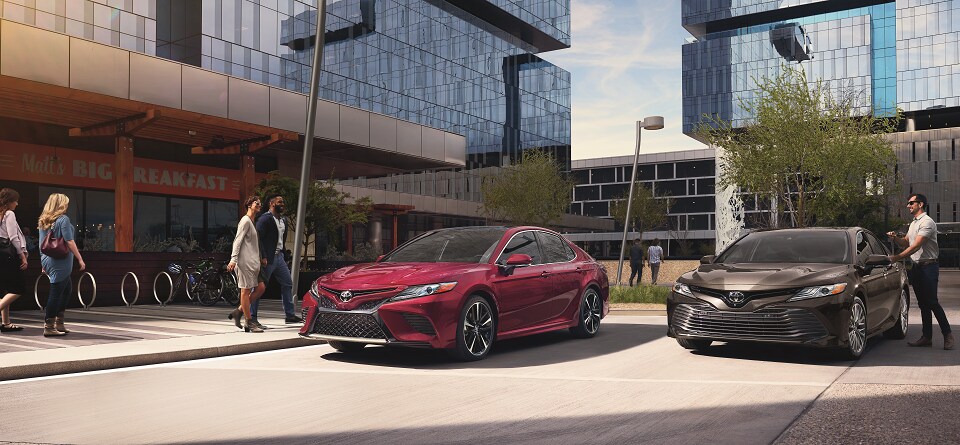 Annapolis, Look No Further For a New Toyota!
Do you live in the Annapolis area and are looking for a new or used Toyota? Then, look no further than right here at Koons Annapolis Toyota. For many years now, we've been serving the good folks in the Annapolis area with all of their Toyota needs. Here at Koons, we're committed to giving our customers the best sales experience without any hassles or worries.
No Matter What, We're Here For You
No matter if it's new or used, SUV or sedan, our inventory of new and pre-owned Toyota vehicles (and other off-brand models) has something for everyone, whatever the needs may be. Whether you need powertrain, fuel efficiency, cargo space or comfort/entertainment technology, our new and used inventory has something in it waiting for you. When it comes to financing or leasing a new Toyota vehicle, our financial experts are here to answer any questions you might have about the auto loan or leasing process. When you need your vehicle maintained or repaired, our OEM Certified Toyota Service Center is staffed with factory-trained technicians to help you get your ride looking and feeling its best.
Check Us Out to Learn More
Our dealership has been active in the community for many years now, supporting many local organizations and we've been awarded some prestigious awards over the years for our outstanding service, parts and customer service. If you want to learn more about all we have to offer here at Koons Annapolis Toyota, don't hesitate to call us at (410) 268-4680 or visit our dealership at 1107 West Street in Annapolis, MD.
Koons Annapolis Toyota
1107 West St
Annapolis, MD 21401
(410) 268-6480